In honor of Black History Month, we're celebrating a few the Black and African-American women making history right here at POWER. Darlene Bivins has been working to change the lives of those who enter the doors of the POWER House for 15 years.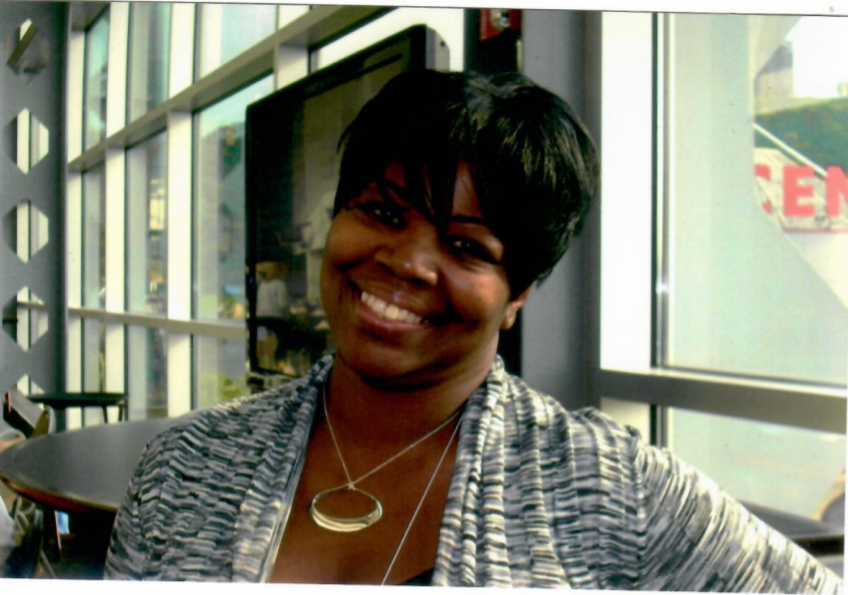 Darlene Bivins
At POWER since 2007
Starting position: Part-Time Counselor Aide
Current position: Resource Coordinator
Darlene Bivins loves her job. As the first stop for incoming clients at the POWER House, Darlene's heart immediately places the newcomer at ease as she builds an open and honest rapport during the Intake session. Her knowledge and expertise assists those in need of housing, employment, child care, court visits, educational desires, etc. The valuable relationship she has established with outside entities provides a realm of available services that she is able to provide for the ladies of the POWER House. Fifteen years of POWER knowledge enables "Dar" the ability to detect when and if one is ready for the life-changing experience, and she does not give up easily when helping one to reach a goal.
What Darlene's Colleagues Say
Whitney Wall, Recovery Support Specialist Supervisor
"Ms. Dar has welcomed me with open arms since my first day at POWER. You can always count on her thoughtfulness, caring spirit and top tier humor. All of those assets have earned her the ability to communicate and build relationships and trust with people who thought those traits no longer existed. Darlene is just a D.O.L.L. (Dedicated, Observant, Loving and Legendary)."
Princess Shavers, Senior Administrative Assistant
"Having Darlene on the team makes a huge difference, and much of POWER House's success is due to her dedication, skill, and hard work. She is always willing to lend a hand during challenging times and offer up a good laugh when you're not feeling your best. Darlene's efforts at attempting to strengthen our work culture have not gone unnoticed – but as an individual, she really makes me feel understood. Darlene is an integral piece of POWER House! I appreciate and thank her for her support and wisdom."
Who Inspires Darlene
POWER CEO Rosa Davis has provided Darlene invaluable encouragement throughout the years. COO Leslie Slagel's uncompromising support and wisdom during good times and bad has pushed her to not only do her best, but be the best. Darlene is grateful for the POWER House team and has developed a mutual relationship of admiration and respect for Recovery Support Supervisor Whitney Wall, who is always available and shares a love of open communication and teamwork. Since coming to the Power House in 2020, Senior Administrative Assistant Princess Shavers has been a constant source of inspiration and assistance.  Recently joining the team, Darlene speaks fondly of the kindness and advice of Clinical Supervisor Meg Ayers.