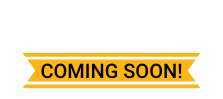 POWER Restore, the culmination of POWER's efforts to round out the agency's continuum of women-centered care for those struggling with substance use and co-occurring mental health disorders, is slated to open this year in Wilkinsburg. Located in the East End Behavioral Health Hospital, POWER Restore combines Detox and Rehab to help women seamlessly transition from managing their withdrawal symptoms to treatment services designed to build a foundation in recovery.
The 21-bed space – 7 for Detox and 14 for Rehab – reflects POWER's gender-responsive and trauma-informed approach to care. The integrated clinical, medical, and recovery support team will work with clients to address needs that matter most to them. Together, staff will work to meet the underlying issues that often precede addiction or contribute to it.
POWER's new Detox and Rehab program will be the first of its kind in Pennsylvania, ensuring that women in our region and in our commonwealth always have the option of choosing an all-women environment that understands the impact of trauma and other stressors in their lives on the progression of addiction and on the recovery process.
Taking the first step can be hard.
We want to make it easier.