Dry January may be a simple wellness reset for some, but it can be dangerous for others. A person with an alcohol use disorder may experience physical and mental side effects if they quit drinking immediately.
These are some of the signs that you may be experiencing alcohol withdrawal.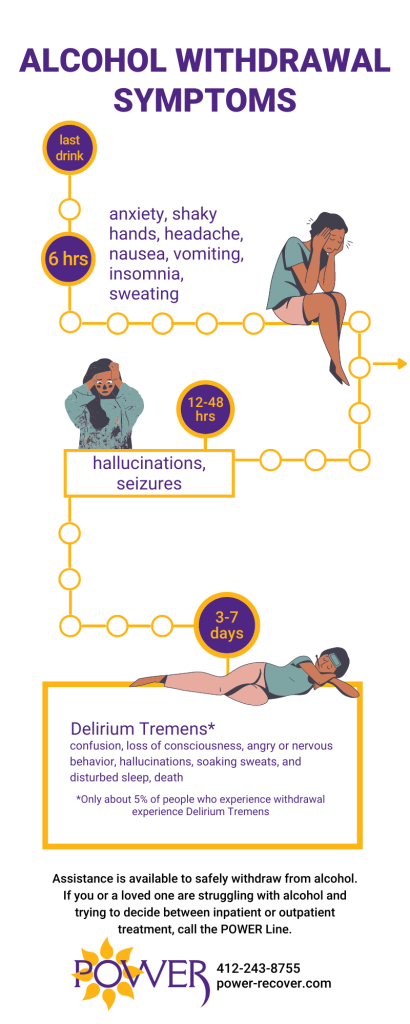 Of course, not everyone will experience withdrawal when they quit drinking, and symptoms and severity will vary among those who do.
Fortunately, help is available to manage alcohol withdrawal symptoms and safely begin the recovery journey.
If you or a loved one are struggling with alcohol or other drugs, a free screening and assessment can help you determine the best way for you to safely quit drinking. Call the POWER Line at 412-243-8755.