Seeds of Hope Award - Marc Cherna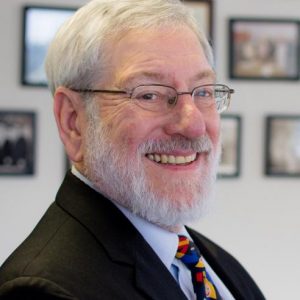 Marc Cherna served as Director of the Allegheny County Department of Human Services (DHS) for 25 years. In this role, he has implemented system-wide changes that have resulted in significant improvement in outcomes for the vulnerable residents of the county. Under Mr. Cherna's direction, the DHS has received numerous awards and national recognition for their work, and he has received many personal awards.
Mr. Cherna began his career in human services as a youth worker over 48 years ago. He received his B.A. degree from the State University of New York at Binghamton and an MSW from the Hunter College School of Social Work in New York City. He serves on numerous boards and committees, including the University of Pittsburgh's School of Social Work's Board of Visitors, the University of Pittsburgh's Institute of Politics Board of Fellows, the American Public Human Services Administrators Leadership Council, and until recently he served on the Mayor of Philadelphia's Community Oversight Board. He has three children and seven grandchildren who take up most of his time outside of work.
Babst Calland
Jan Bamford and Ron Tiberio
Amber and Bryan Battaglia
Paul E. Block, CPA
Emmie Calland
Fragasso Financial Advisors
Gentile, Horoho & Avalli, PC
Giant Eagle
H2R CPA
ICON Development
Lab|8 Designs
Tom and Mona Murphy
Point Legal LLC
Lori and Lou Plung
Kristi Rogers and Jody Schurman
Shadyside Presbyterian Church
John Wilds, PhD